THE LITERARY WINDFALL OF THE BLOG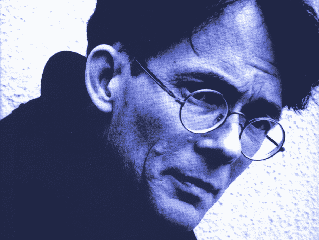 This will amuse certain parties.
A few weeks ago,
I had a post on William Gibson
and in the course of the post, solicited reader opinions on Gibson. This sparked a lively discussion and many recommendations for further sci-fi reading in the comments section.
The other night,
Mrs. Zenpundit
had a surprise gathering for me, to honor the annual increase in my age, at one of the better local restaurants. One of the frequent lurkers here, "
Dona Julia
" and her husband "
The Brown Guitar
", had read the post and comments and, as a result, presented me with copies of:
All Tomorrow's Parties
Idoru
Virtual Light
Ender's Game
Speaker For the Dead
A rare instance of life imitating the blogosphere. Much thanks to Dona Julia, her Guitar and Mrs. Z. for yesterday evening and to the readers for their helpful suggestions.
Labels: blogging, book, personal, reader response, readers, william gibson